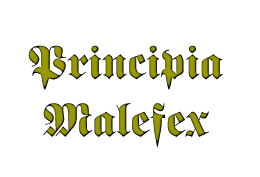 Scenarios and Adventures

These are short games, scenarios and plot thread from Principia Malefex. Designed to be tailored to your group, they can be used with "Best of Friends" or the main Malefex rulebook.

RPG Archive
This site contains a wide range of adventures, and some Malefex scenarios are available here.